Financial support for your project
Up to 2500 € funding
Eligible to apply: clubs
Application deadlines: 15. March, 15. July, 15. November
PROMOTIONS (events and events)

Up to 500 € funding
Eligible to apply: initiatives, associations
Applications ongoing
STARTER PACKAGE "Founding an Association"

Up to € 300 funding
Eligible to apply: Initiatives
Applications ongoing
Who can apply for funding?
exclusively for non-profit associations.

Projects aimed at the common good with a maximum funding period of 12 months, such as a series of events.
bis max. 2500 euros (10% own contribution; e.g. own funds or own work)
Who can apply for funding?
migrant and locally integrative groups, initiatives and non-profit associations who want to organize an event
E.g. meeting parties, intercultural events (cooking evenings, summer parties) and events
up to max. 500 euros (5% co-payment; for example, proof of work performance)
Who can apply for funding?
migrant initiatives that want to found an association
Founding of an association and first steps in public relations. Assumption of notary costs, costs for entry in the register of associations and first steps in public relations, e.g. flyers.
up to max. 300 euros without co-payment
Are you planning an action or a project that you would like to have our funds funded? Then please contact us to make an appointment for a preliminary talk.
If you are submitting an application to us for the first time, a visit to our application workshop is a prerequisite.  Applications for starter packages and applications for promotions can be made at any time. Project applications are decided by an external jury. The deadlines for project applications are:
-
15. March
-
15. July
-
15. November
(for projects in the following year)
The application workshops offer space and time to discuss the application conditions, clarify questions, formulate applications in parts and provide useful information.
There are no upcoming events.
All guidelines to be taken into account and documents to be filled in to apply for funding can be found here (link to: funding application, financing plan, funding guidelines, annexes to the funding guidelines).
Intercultural work - meeting point garden (AMAL e.V.)
From ajvar to apple compote: The Amal e.V. garden project has already made a name for itself as an intercultural get-together. 
Intercultural Soccer-Competition
(AIDO e.V.)
Between boccia and children's animation, a DJ set and African drum music, the culinary delights of African cuisine were certainly not neglected in this project.
Mütter-Kinder-Zentrum Bassum e.V.  
Vom Bauchtanz bis zu kulinarischen Köstlichkeiten: Das Projekt "Freizeitangebot für erwachsene Frauen mit Fluchterfahrung" vom Mütter-Kinder-Zentrum Bassum e.V. erfreut sich als interkultureller Treffpunkt großer Beliebtheit.
Alternative funding
Fonds auf Augenhöhe
Find out more about project funding from the Software AG Foundation.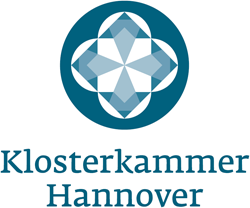 Klosterkammer Hannover
These funding opportunities are available from the Klosterkammer Hannover.

SPARKASSENSTIFTUNGEN
Here you will find information about the savings bank foundations in the Osnabrück and Diepholz regions.
VEREINSFREUDE MIT HARIBO
Win € 5000 for your club's treasury by collecting Haribo promo codes between 07/19/2021 and 01/15/2022.  


PROFIL: SOZIOKULTUR
Find out about new funding opportunities as part of the NEUSTART KULTUR program.
FRIEDEL & GIESELA BOHNENKAMP-STIFTUNG
Find out about funding opportunities from the Bohnenkamp Foundation (based in Osnabrück).
LANDKREIS OSNABRÜCK
Submit your project idea in the ideas competition "Go on!" By 11/15/2021. New project ideas for volunteering ".

DR JÜRGEN UND IRMGARD ULDERUP STIFTUNG
Here you can find out more about the Ulderup Foundation (seat: Diepholz).
ALTERNATIVE FUNDING
Here you will shortly find further options for funding your projects.

ALTERNATIVE FUNDING
Here you will shortly find further options for funding your projects.